Over the winter my good friends Jeff & Nancy moved to a new loft right near South Station. Part of the deal they got was that they had to renovate a lot of it and put in a good amount of sweat equity. So when Jeff called me up and asked me to come out and give him a hand building a 20′ x 20′ roof deck around a skylight about 6 – 7 stories up, I said 'Sure, why not!'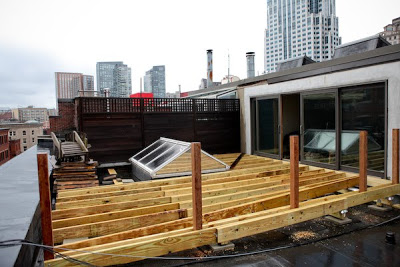 Denver is great and I truly am loving it out there, but I do miss Boston a bit, so this was the perfect opportunity to get back and catch up with some old friends and get to use my hands and build something again. Win / Win if you ask me 😉
The decking is a hard Brazilian wood called Ipe. The vibrant, deep red tones really make a gorgeous deck and turns the drab roof space that was there before into a place you're thinking about kicking back and relaxing for a bit after a long day at work.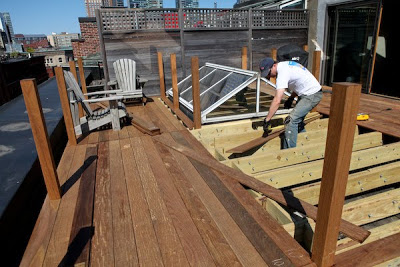 This last shot is the view from their roof deck towards the Chinatown Gate with Mars glowing above…….twilight.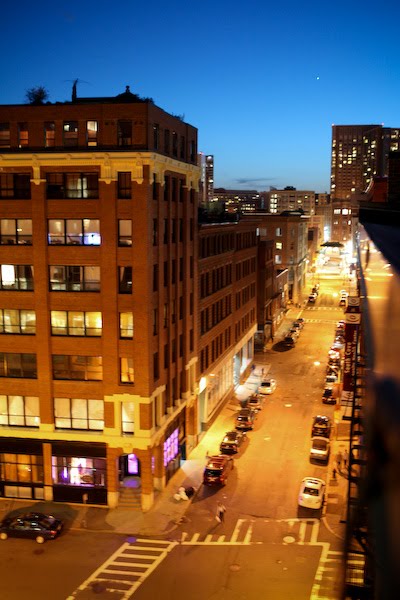 Can't wait to get back for the first BBQ! See you again soon!