It started out as a harmless little trip to Deland to catch up with an old friend. Next thing I knew I was on the phone with Karl from Performance Designs. My harmless little trip to Deland turned into 3 full days of jumping and shooting out at Palatka. You see Karl and I had been chatting before about working on a few projects together, one of them was to shoot every canopy in the PD line up, thus the PD Armada. I was joined by Niklas Daniel and Lazlo. We chased canopies across the sky and they chased us in turn. It was good fun indeed! Everything from the student Navigator to the Velocity, we shot 12 different canopies and gave all of our images to Scott from PD to work his magic and update their stock ads. Should be fun to see the updates that are made.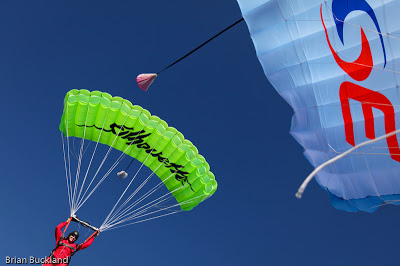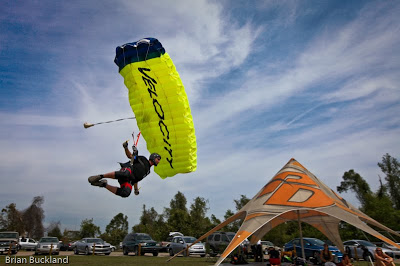 Here is a fun shot of me shooting Scott, shooting Karl, shooting Nik who is shooting all of us 😉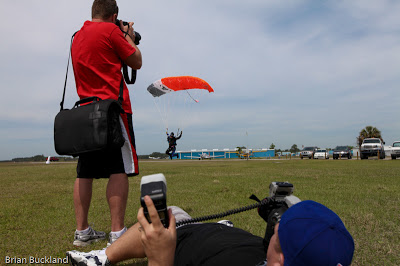 Looking forward to seeing where all of these shots pop up! The funniest thing about this trip is that I believe this was my 6th or 7th time to Deland, and I have yet to actually make a skydive there. Hehehe……Enjoy! And thanks everyone for a great weekend and making it happen on such short notice!