At least once a year I make my way down to Skydive Elsinore for some reason or another and manage to squeeze in a few jumps while I'm there. This year started out with a trip down to Elsinore along with most of the tunnel crew from SkyVenture Colorado. It was their Elsinore Invasion event and enough people came down that we filled an Otter. I pointed the camera again and bit down on the switch…here are a few of the choice shots.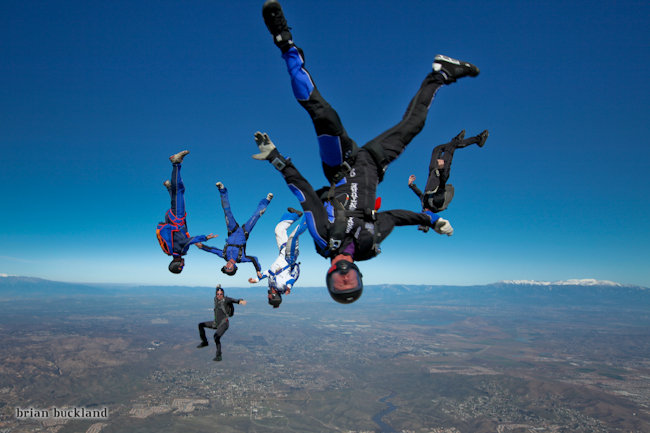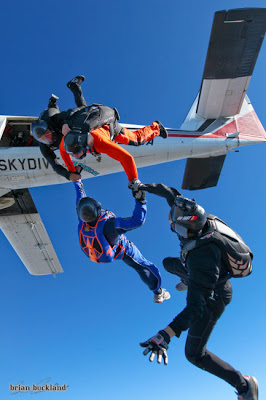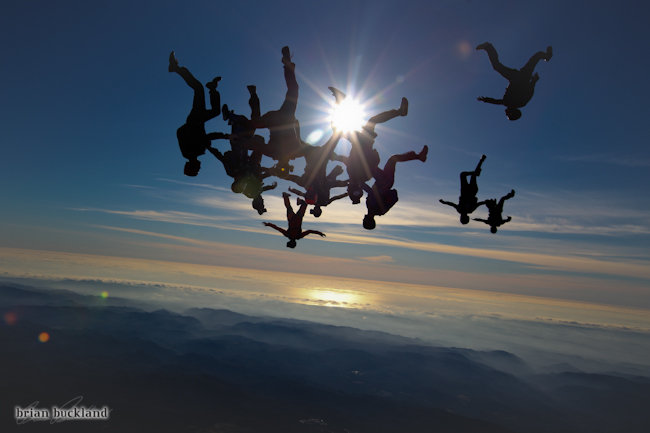 It was a fun event indeed. The great part about an event like this was taking people who have built up some amazing skills within a wind tunnel and helping them round out their overall skydiving in the air. Breaking off, turning 180 and tracking, diving to a formation, taking a hit in a formation. All skills that you can't acquire indoors and must be gained with real world skydiving. All in all it was a great success and I'm sure we'll be back with another group later on in the year.
If you'd like to see the entire event gallery please click the link and enjoy!