The 4th of July weekend was spent down outside of Dallas, TX at Skydive Dallas for their annual American Revolution Boogie and state freefly record attempt. If I was getting complacent about living in Denver and enjoying the weather a bit too much, a weekend trip down to a humid climate reminded me what it was like. Just to make sure there was enough moisture in the air, and to give us a challenge jumping, a hurricane came ashore and provided both. Nonetheless we not only managed to dodge the weather just in the nick of time and get a new 23-Way Texas State Vertical Record, but we got in some great jumps as well!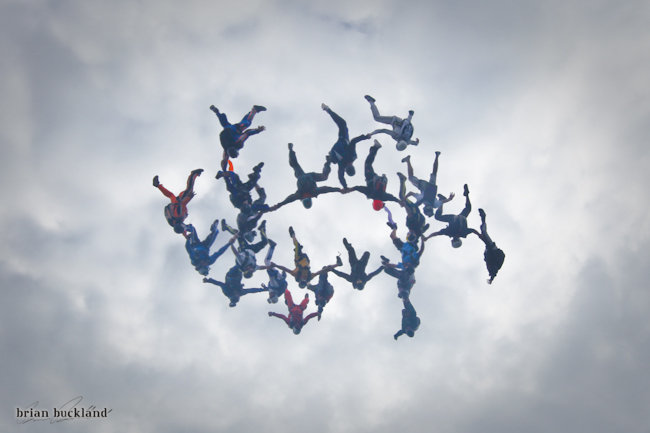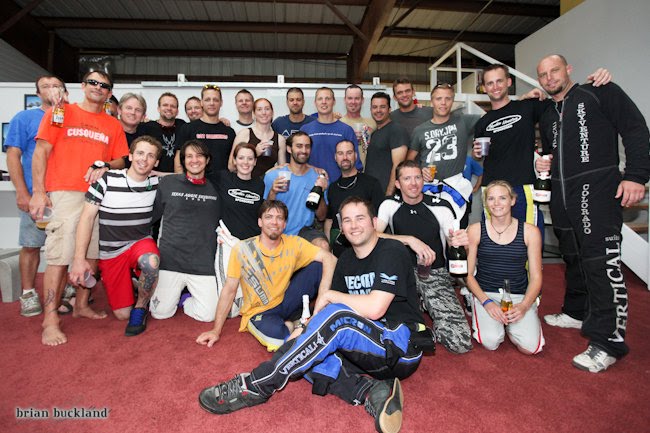 The deep blue sky with wisps of clouds provided the perfect backdrop for the jumps on Sunday. The forecast for rain was a bust and we had fantastic weather. What a great way to end a boogie!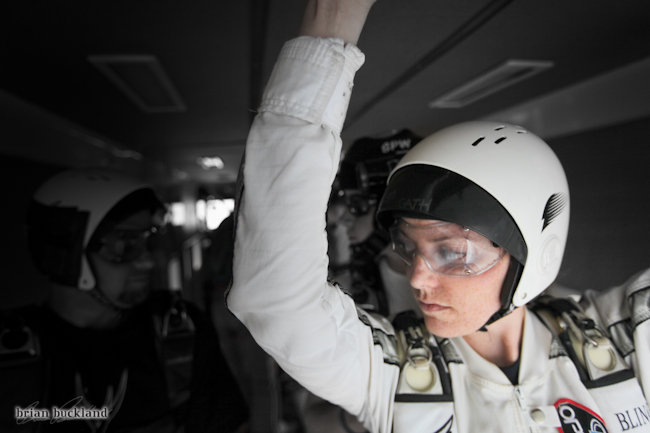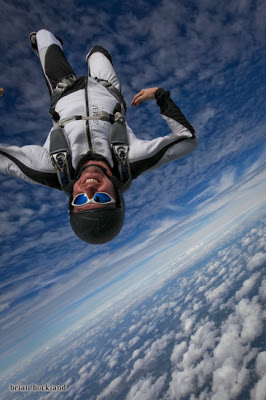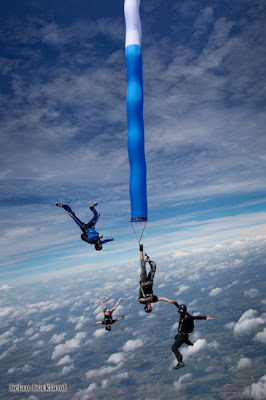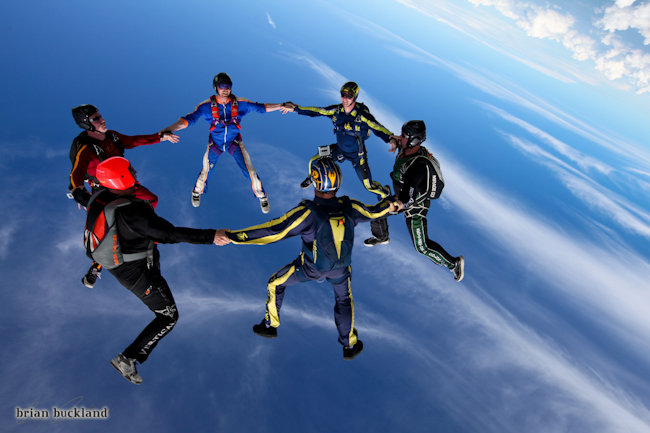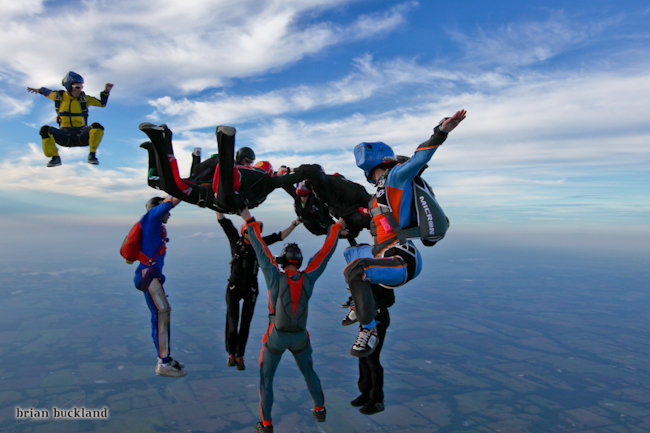 If you'd like to check out the full gallery of shots including the SkyVenture Colorado duck drop please check out my gallery of the event. Leave a comment here about what you think of my new gallery website. I'm looking for all the feedback I can get! You can also get there via brianbuckland.com and clicking on 2010 Events under My Photographs.