Leaving Siem Reap, we were warned by several trusted sources to stay away from the bus going to Bangkok for several reasons; security, comfort and a few others. So we opted for the $30 cab ride to the boarder and the $3 train ride from there to Bangkok. After spending a day in town….which is more than enough, we caught a flight to Krabi and a minibus to Ko Lanta. We found a set of bungalows owned by a Dutch couple that were more restaurateurs than guest house owners, which was fine because it meant they ran a fantastic restaurant and made all of the bungalows up like they would live in them themselves.
After spending a few days there, we began to accumulate quit the list of wildlife encounters. To start, there were several millipedes and frogs and a giant centipede around, then there was the green tree snake that was making it through the rafters of our porch, peaking his head out every now and again as if to say 'hello'. But that wasn't the last snake we saw…..as I was walking back to the room one afternoon, I was stopped in my tracks as right next to the trail was a 5 foot cobra……watching me. I stood there and held it's gaze as I called Erin over who had just blazed right by it and has and odd fascination with everything that moves in the forest. We both stared at it for a few seconds, and then with great speed and agility, and our blessing, it turned and slithered away….covering some serious ground in a short amount of time! I didn't realize that I was going to be coming face to face with something that could take my life with one bite, but I guess that's what you get out in the wild. As if that wasn't enough, the next night as we were walking down the main path from the road to the restaurant, I stopped in my tracks…..again, and saw a black scorpion scurrying along in front of me. This time we stopped and grabbed the camera to make sure to capture it on film…..I'd say it was a good 4 – 5 inches long. This past summer I stayed with my friends Sara and Curtis in Arizona….they had found 4 scorpions in their kitchen, but they were only a little over an inch long and were whitish yellow. In other words, their scorpions didn't have anything on this guy!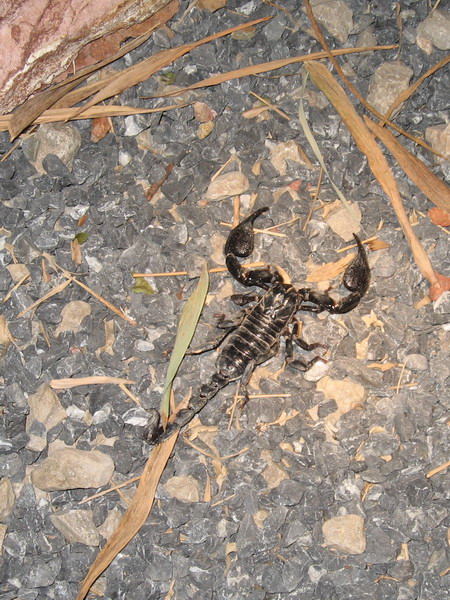 When mentioning all of this to the guest house owner Joyce, she laughed and said, "Yeahhhhhh…..you gotta watch out for those! And I think there might even be some Anti-Venom on the island now as well! Not 100% sure though…..But I know for years there wasn't." Greeaaaaatttttttt! Just what guests want to hear! But hey…..it's all about the journey right?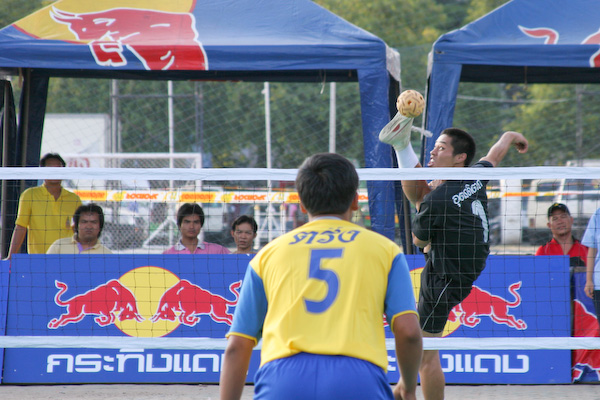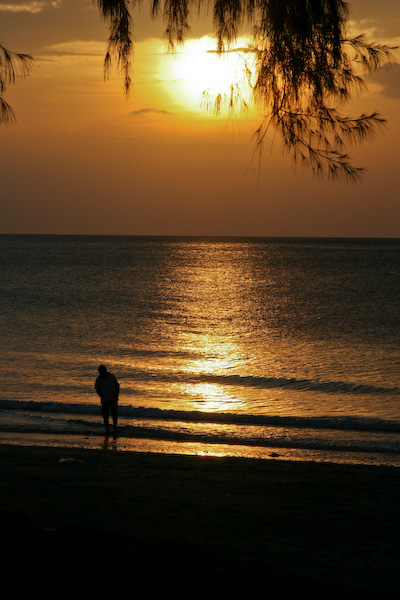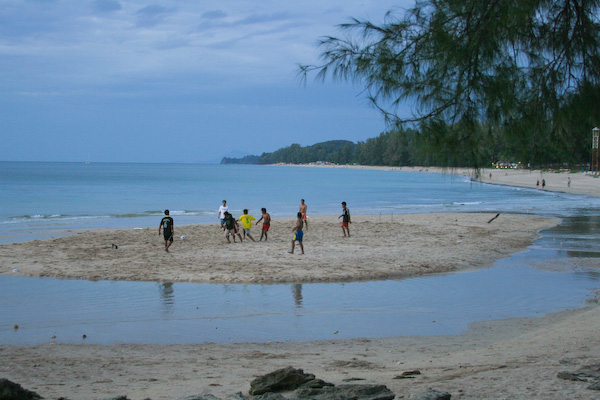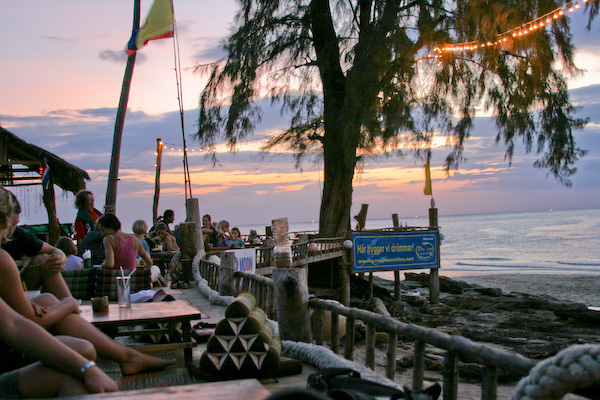 There was a bit of productivity to be had. One night we decided that taking a Thai cooking class was in order so we signed up and dove in! What a great experience that was and now I really need to find a kitchen to start experimenting in! Anyone willing to lend me theirs I will try and cook up some mean Pad Thai?!?! And if that doesn't work out…..it's my treat at your local Thai cookery! I mean….I don't want to lose any friends you know!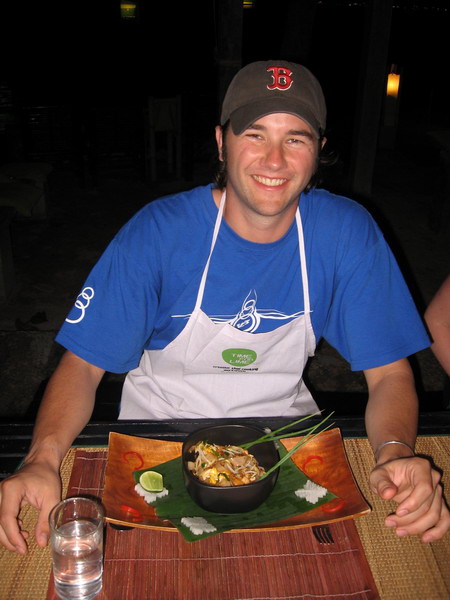 So after spending 4 days and nights on a beach relaxing, snorkeling, and generally….just taking it easy, we made our way to Tokyo. While entering Japan I was the lucky recipient of a random, detailed bag search. I couldn't help but think of my buddy Dave, who several years past had experienced much of the same thing. While his ended with him being held for several weeks and deportation from Japan, I was cleared and shuffled into the country with the rest of the masses. I did stand there for a moment and think about what it must have been like to have been in his shoes that very spot several years before.
Tokyo is an amazing city! Being the second visit for Erin here, she grabbed the guide book and ran me around the city showing me all of the sights that you need to hit in just a few days! There were several things here that are a bit…..let's just say different. Not bad mind you, just not the way most of us 'westerners' are used to them. For instance, in most places in Tokyo, it's illegal to walk and smoke. There are designated areas on the sidewalks and on the train platforms where smoking is permitted. Otherwise it's strictly forbidden. It's odd because while they have very strict guidelines for this, you can still pretty much smoke in any of the restaurants and bars…..and IF they have a smoking section, it's usually separated by a panel of glass that doesn't even cover the area connecting the two sections…….and half the time there is a fan blowing the smoke out of the smoky smoking area and into the other half of the restaurant. After all, you can't have smokers sitting in a room full of smoke can you?
Every Sunday near Harajuku, the punks and misfits of Tokyo don their best outfit of the week and head down to an area near the arena and show off their stuff. It varies from the 50's greasers to the punks. Photographers are all around trying to capture a few images to take home of "the kids in Tokyo". If you're as lucky as I was, there will be a concert about to start at the arena right next door where you can confirm the fact that there are crazy fans in Japan just as there are in the states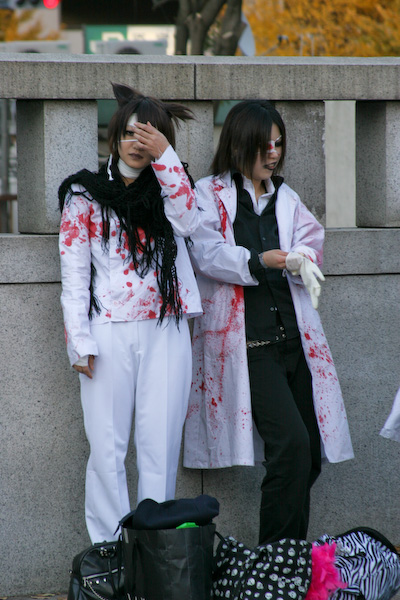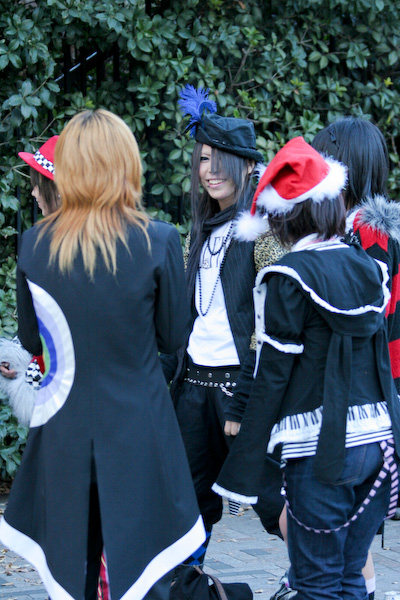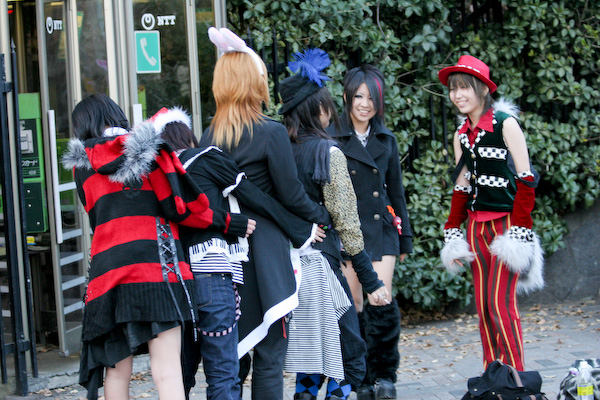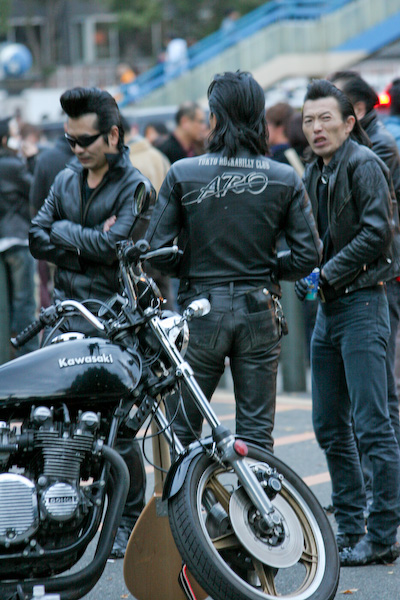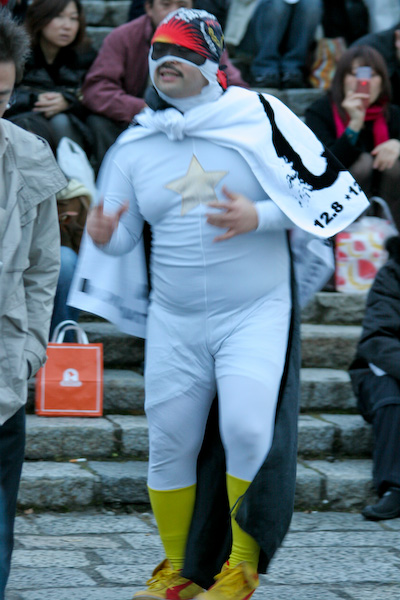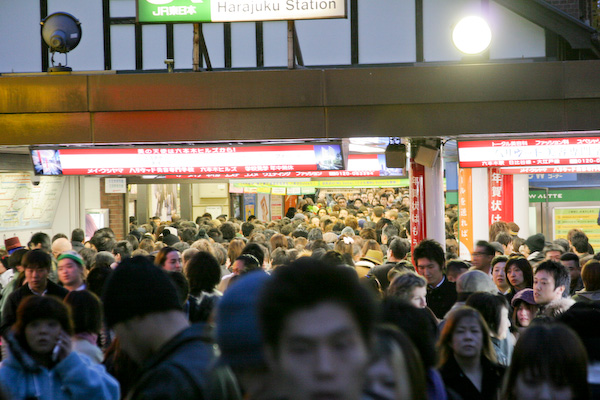 Smoking is one thing, but try taking the subway around rush hour while carrying 2 bags in Tokyo. It's a fun and interesting exercise, because while people will push and push until everyone is on and you can't even raise your hands next to you in order to grab onto something, but not one person mumbles so much as a word. Silence is king. Packed like sardines and there is complete and utter silence…..mystifying. My theory is that since people are so crammed in, the quantity reaches a critical mass where everyone's lungs can only intake enough oxygen in order to survive. Being able to inhale enough air in order to communicate would mean that there is still extra room and someone else should get shoehorned into the train car. Not sure…..just a hunch, I'll get back to you on that.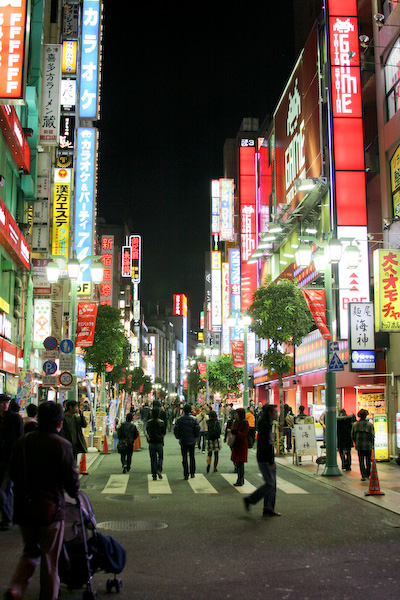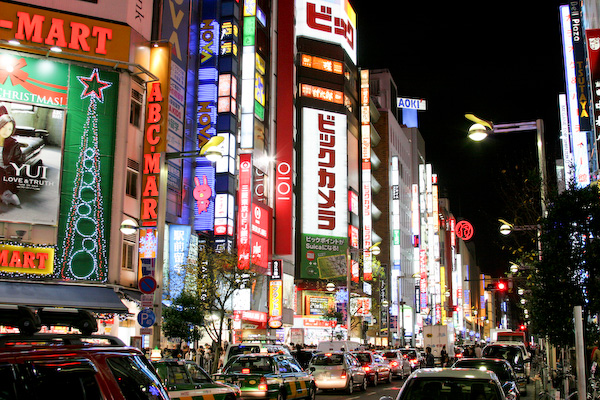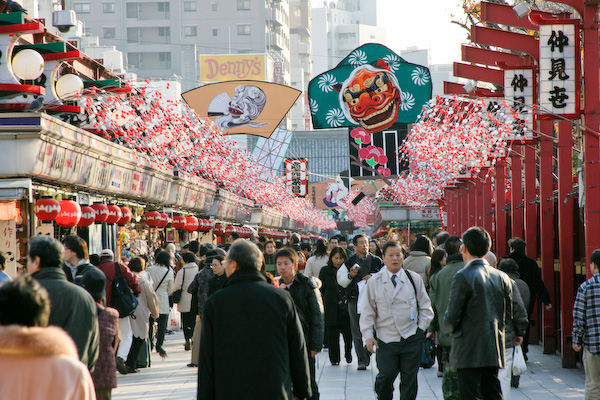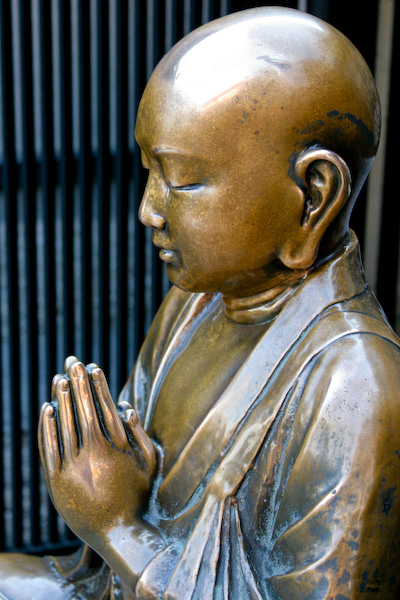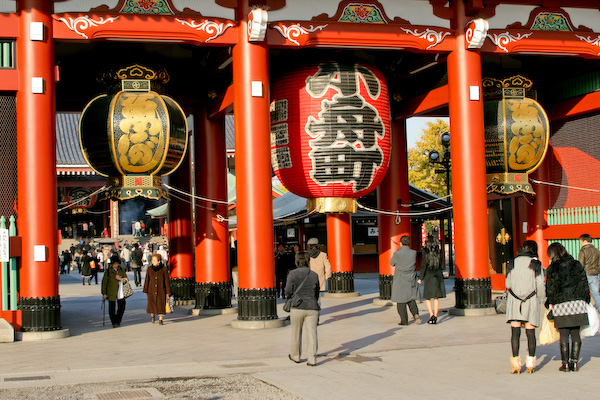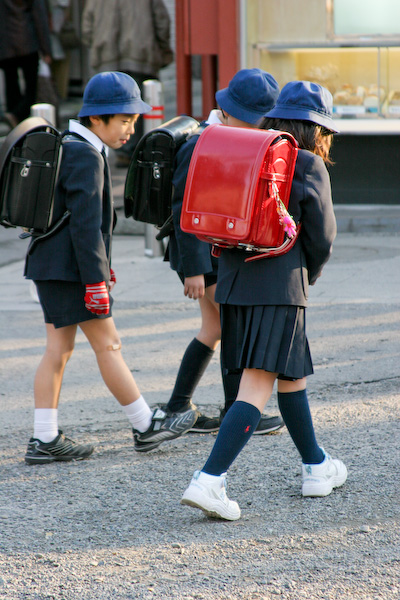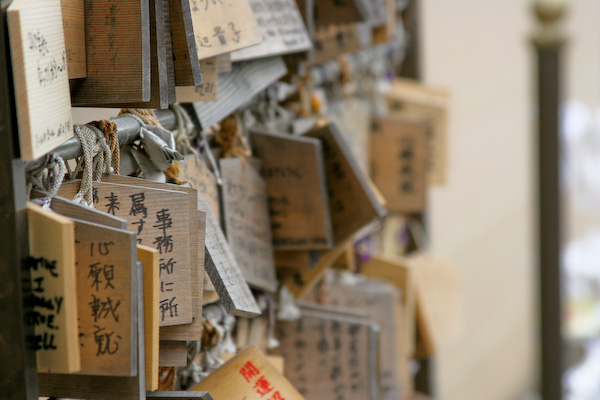 Before Erin left to head home to Toronto, we grabbed a drink in a dive of a basement club where I thought I had experience the most expensive coke I've had to date. $8 for one glass….AND it was filled with ice. Hey, it is Tokyo after all and the bartender was playing our requests while he 'rocked out' between serving us drinks. All in all it's just part of the experience. Well, once Erin headed out I went to meet up with my teammate's sister Wendi. We met at, of all places, the Mandarin Hotel Bar. If that's not perfect I don't know what is. While I thought I had seen the highest priced coke in a basement bar in Shinjuku, I was wrong after my almost $10 coke on the 38th floor of the Mandarin Hotel Bar. Again, you weren't buying the coke, you were buying the scenery and the ambiance of the city view at dusk. Well worth it if you ask me!
Japan celebrates Christmas in a big way……lights, trees, Santa, and holiday songs every where! I'm just waiting for a group of carolers to come by and start singing. Bottom line is Japan loves everything American. It's odd in a way…..American baseball is huge here! But Christmas is EVERYWHERE!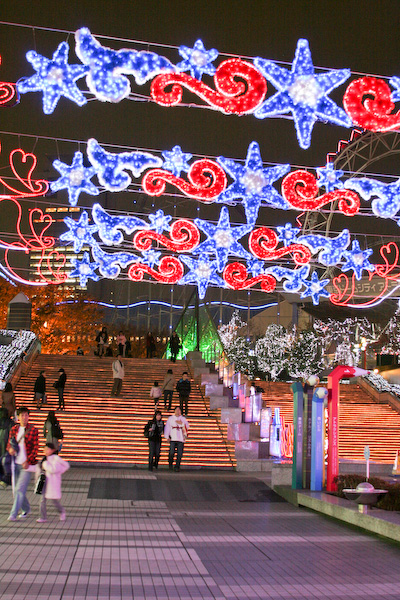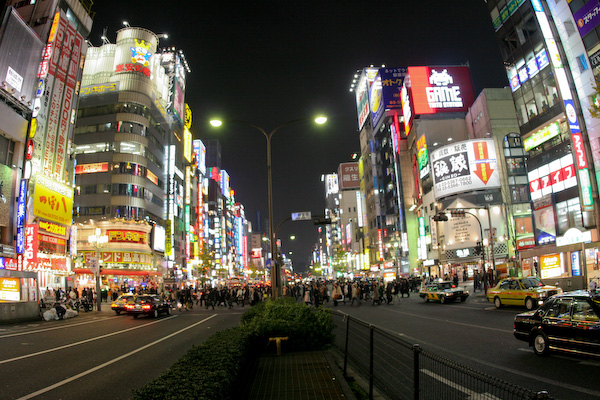 The next day I took a day trip to Kamakura just south of Tokyo. There they had a huge Buddha and a temple up on the hill where they had hundreds of smaller buddhas which are cared for by women in the area that have lost children over the years.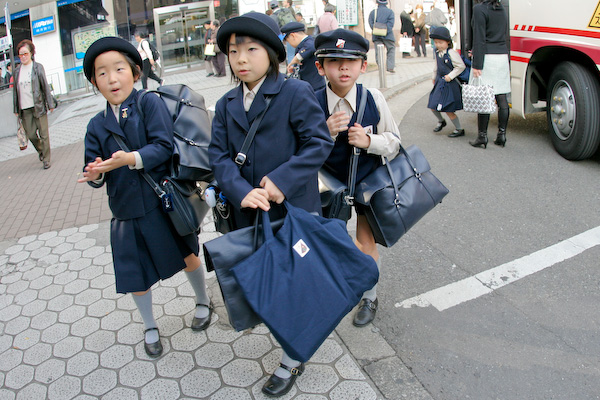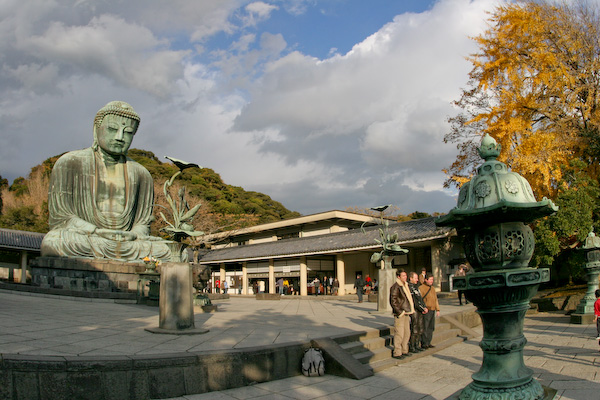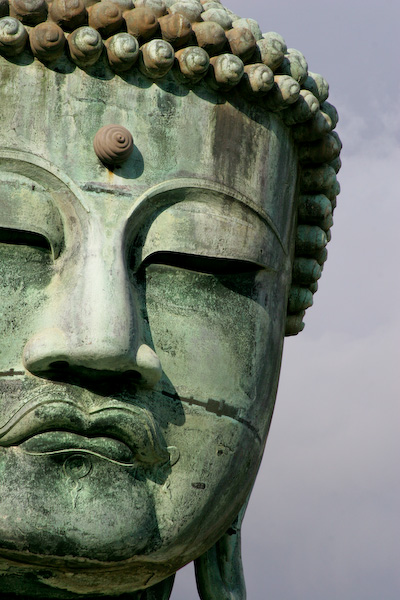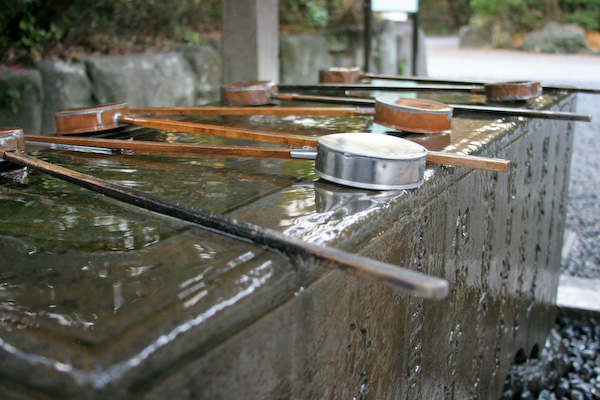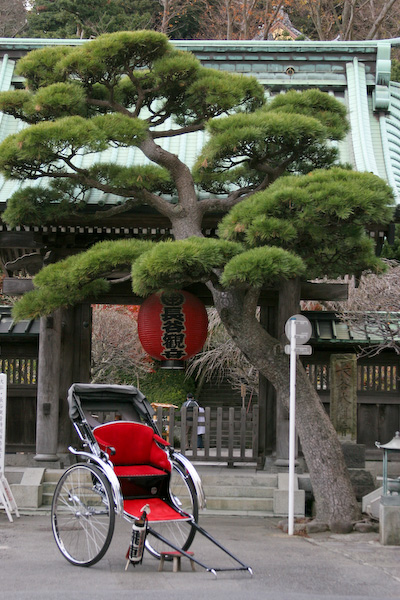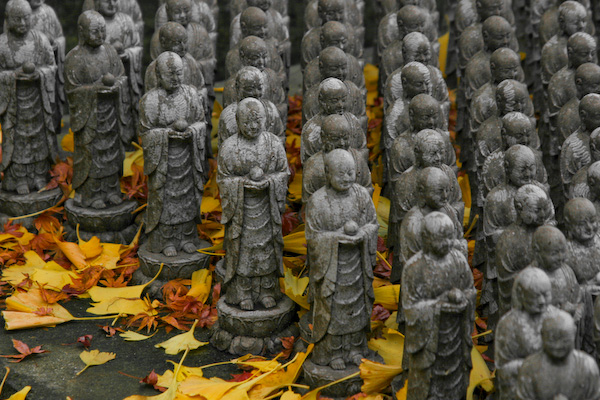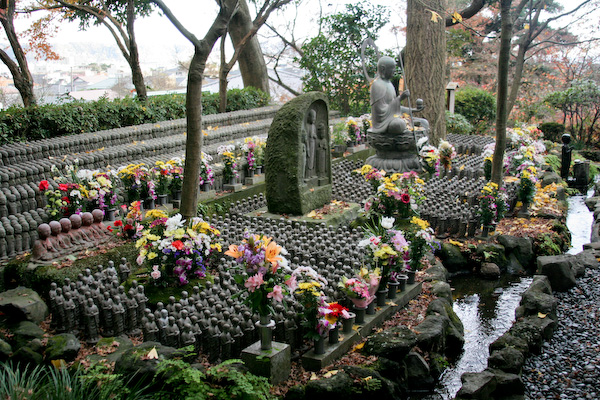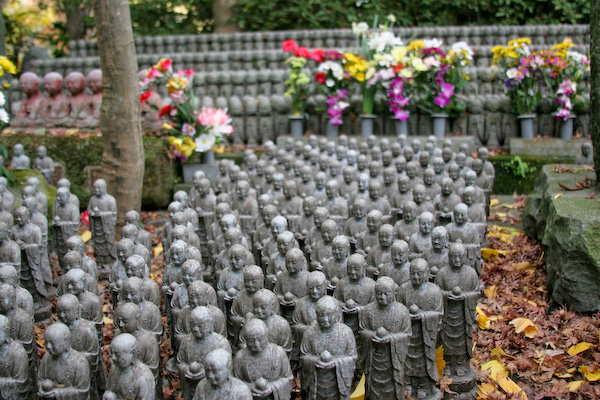 That night we didn't sleep. Well, we didn't sleep much as we stayed up late at 24 hour internet place that had semi-private cubical style padded rooms in Ginza for 2800 Yen. This was basically a place that you crashed, watched movies, played online games and surfed the web for the evening if you get stuck in that part of town. The reason we did this was because around 4 in the morning we headed over to the Tsukiji Fish Market. This is an international fish market where a 400 lbs Tuna can go for $10k USD. The frozen Tuna came from every where, Ireland, South Africa, Russia just to name a few we heard in passing. All of the Tuna was auctioned off and then diced up to get ready for shipping and delivery to the local eateries. Most of the other fish was on ice, but lots of it on ice, was still alive and barely holding on…..and not for long. I didn't think I would ever like Sushi for breakfast, but at a place right next to the fish market, we had some of the best Sushi I've had to date! It's amazing when it's that fresh.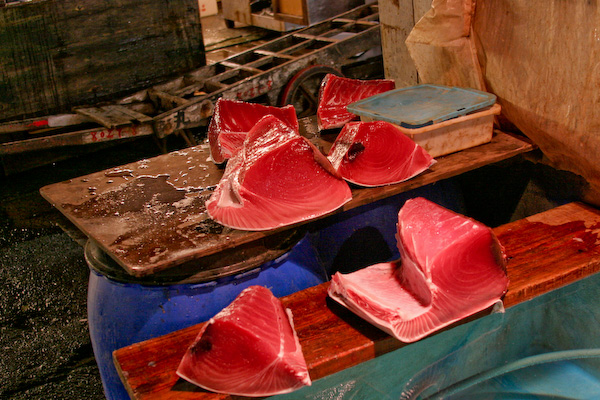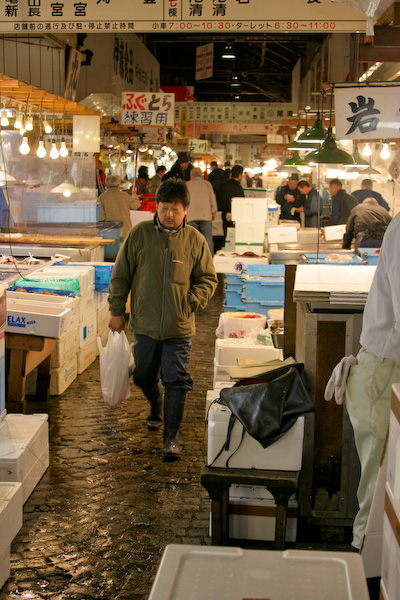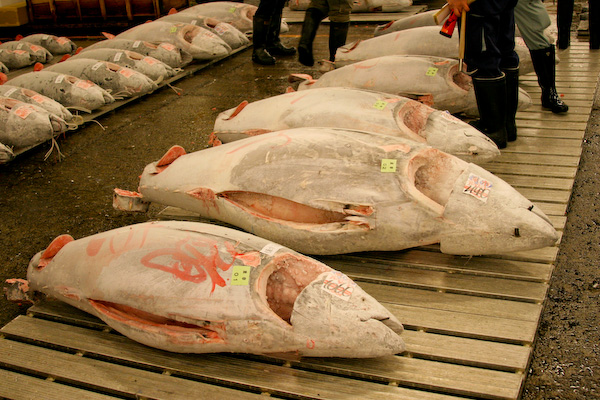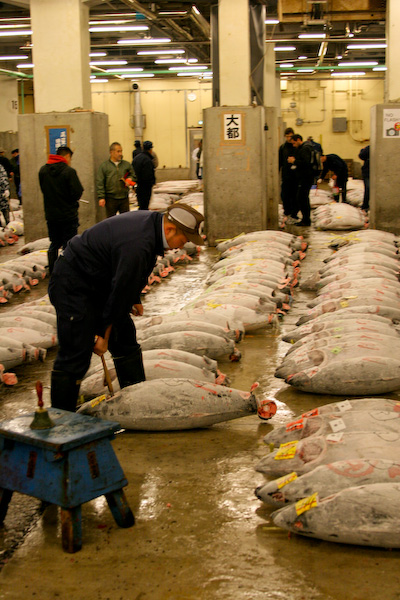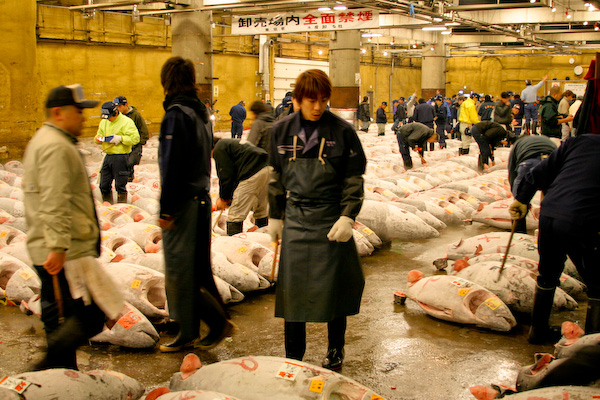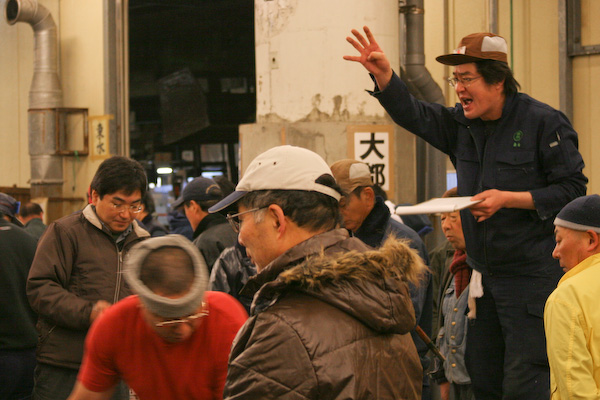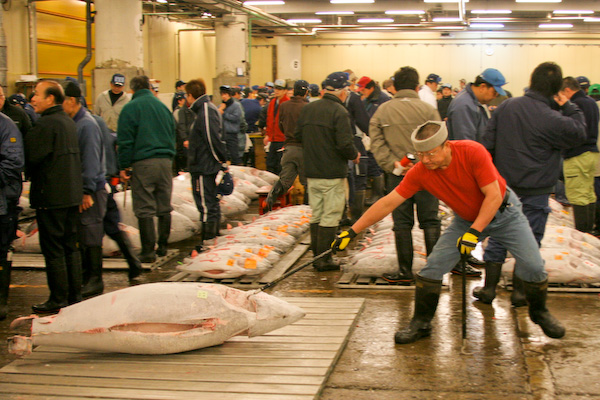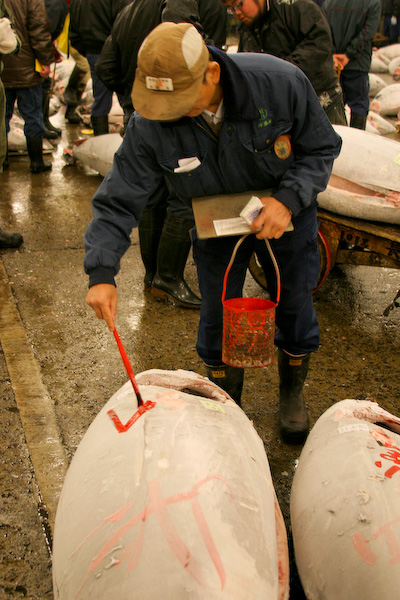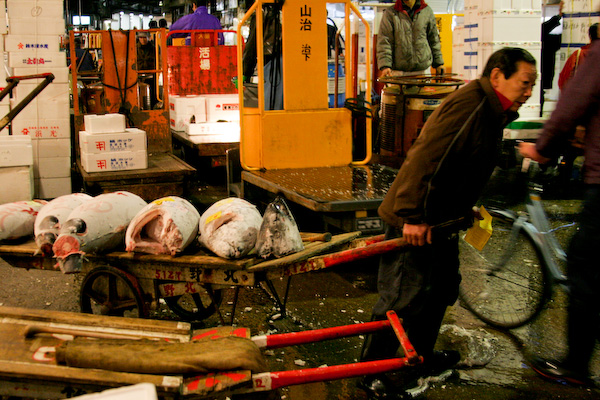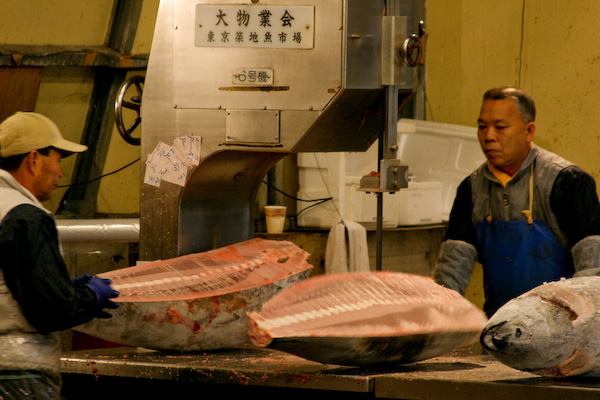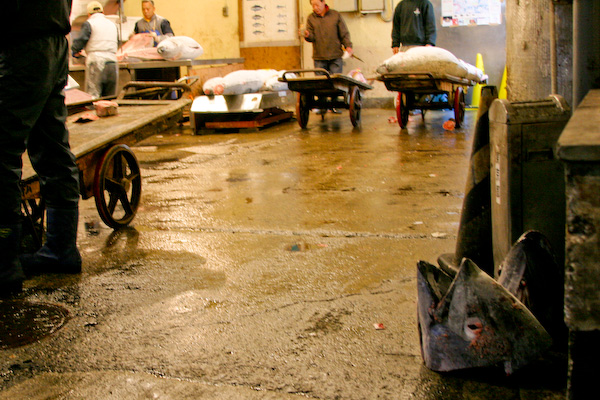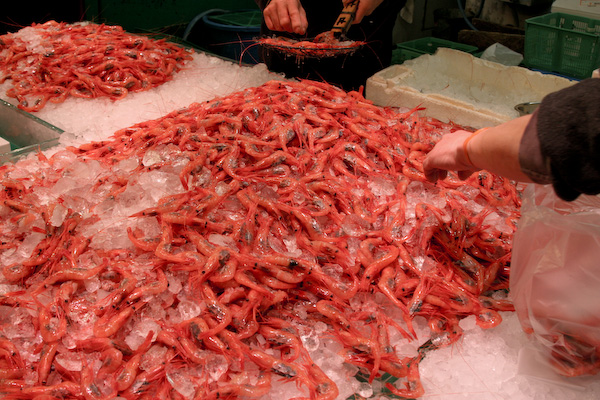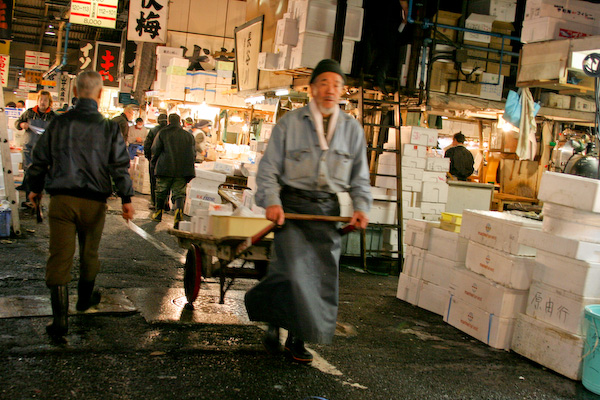 Later we caught a bullet train to Nikko. The train was massive and seemed to flex when it went by……crazy. All of the seats spin….i.e. the train comes in and then pulls out from the direction it came in at the end of the line….so all of the seats have a release and swivel so that they are all facing forward. Japanese engineering…..What was in Nikko you might be wondering….more temples. But this one had the original 'Hear no evil, speak no evil, see no evil' monkeys which were carved into the side of one of the structures.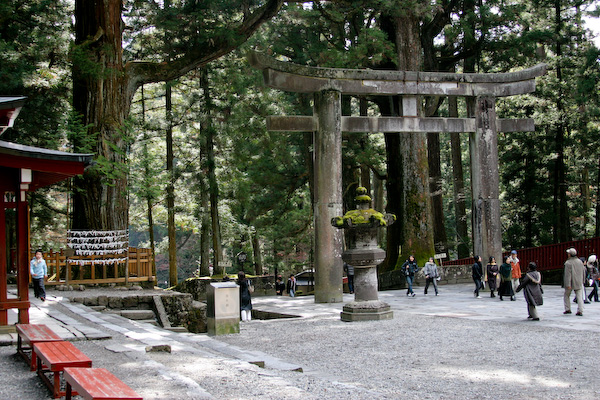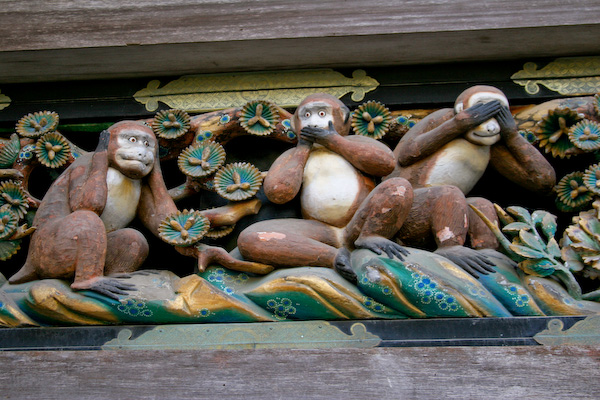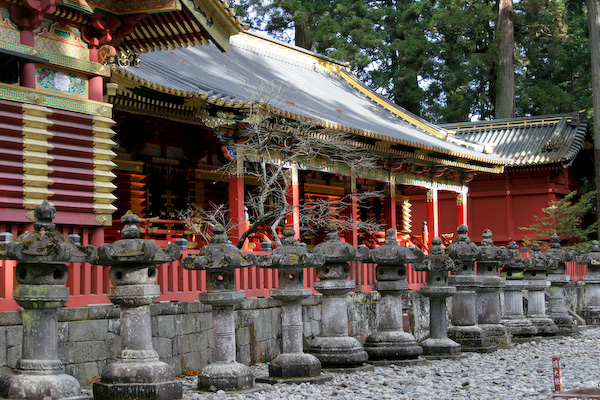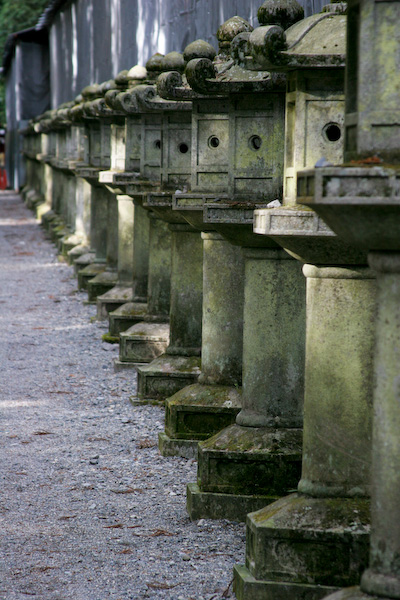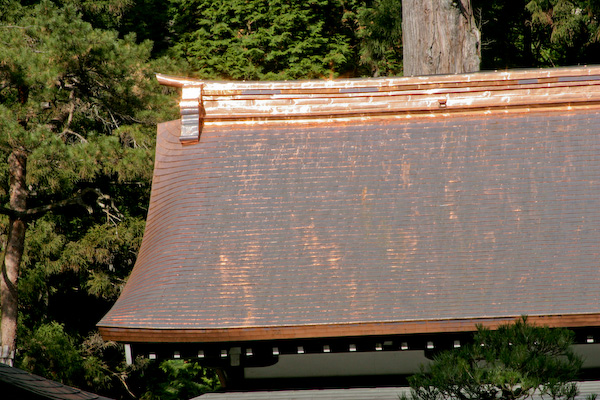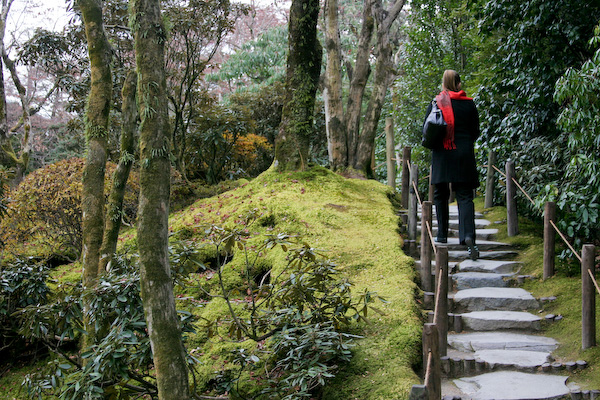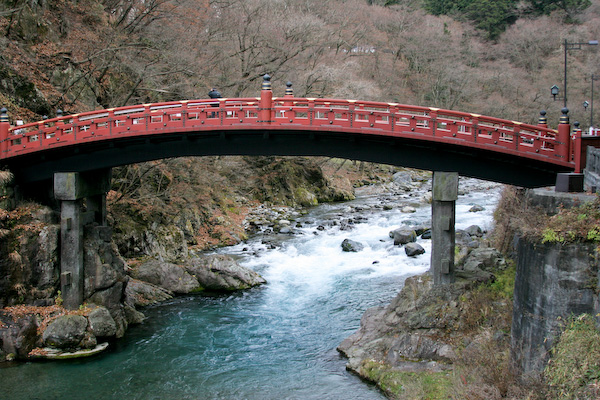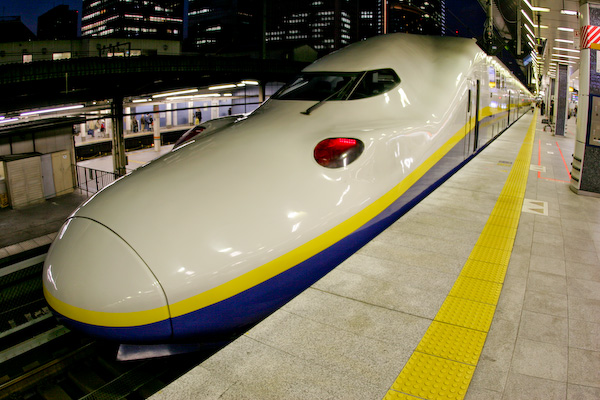 The best advice I got before coming to Japan was from my travel agent Annika in NYC. She basically forced me to get the Japan Rail Pass which covers all long distance travel and some local travel within Japan. Hearing that a return ticket from Tokyo to Kyoto was around $250, the $500 rail pass was an easy choice. With it I was able to head north to Hokkaido, which is the northern island in Japan where I went to Niseko Mountain and hit the slopes for a few days with Wendi, who can ride almost as good as her brother Dave (watch out Dave!). As I was headed to the north edge of the main island in Japan…..snow. By the time I reached the coast the ground was covered and it was coming down! Normally for someone sight seeing and backpacking around, this would be a bad thing. But I was on my way to Niseko for some snowboarding, so it was decidedly a good thing! We had 2 days of no waiting lift lines and near knee deep powder! Best conditions I've had in years! Surfing the powder was only enhanced when we rode through the glades which weren't actually glades, but small bamboo forests. After snowboarding each day we managed to make our way to the Onsens…..something that Japan is famous for. Onsens are the hot baths built around the natural springs in the area. Throw away your American bred shyness and bear it all because no suits allowed in these single-sex pools. But after a day of riding and abusing your body, relaxing in some mineral rich natural hot springs with a beverage of your choice is a good thing….a very, very good thing indeed.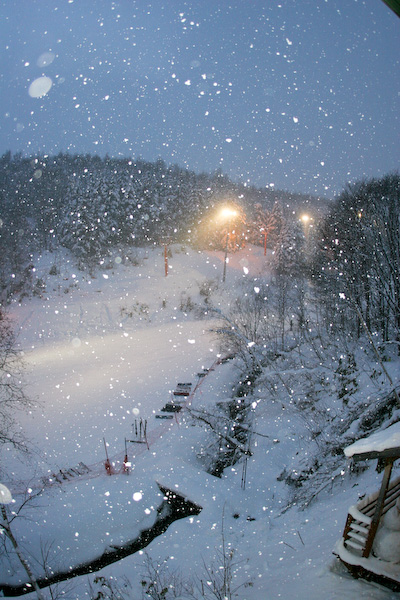 After heading back to Tokyo, I spent my last few days on the Japanese islands down south in Kyoto and Hiroshima. Walking through the A-bomb museum is a humbling experience and walking past the now dubbed A-bomb dome is even more humbling. On your way from the museum to the dome, you pass a flame that will literally stay light until every last nuke on the plant is dismantled and destroyed. I have a feeling that the flame will be light for quite some time…..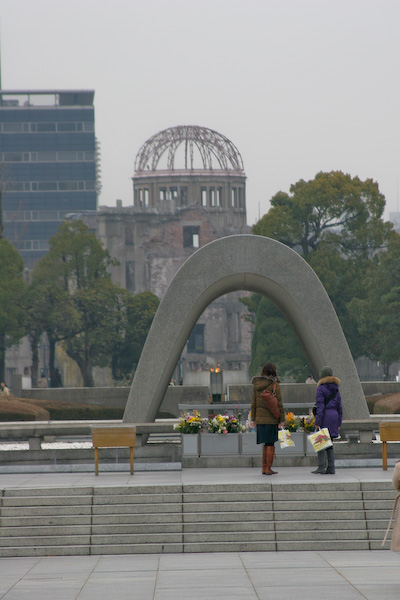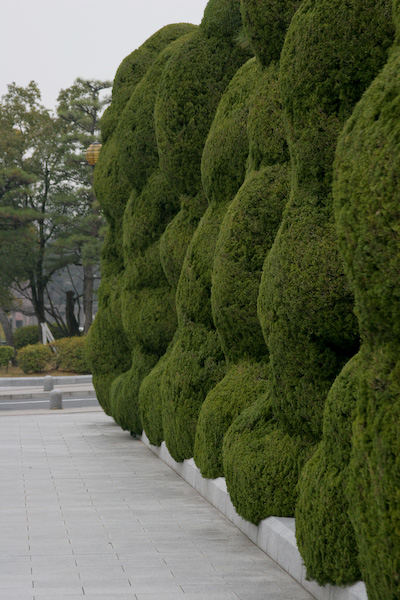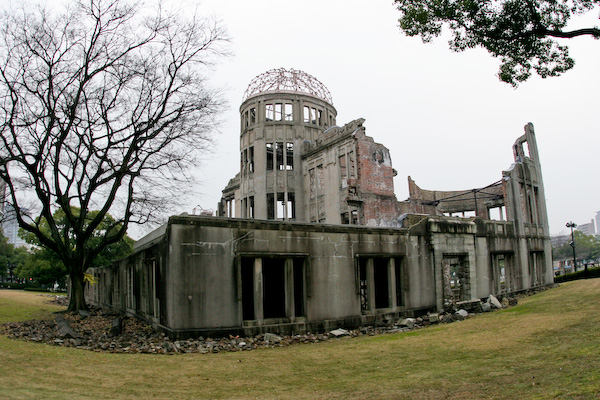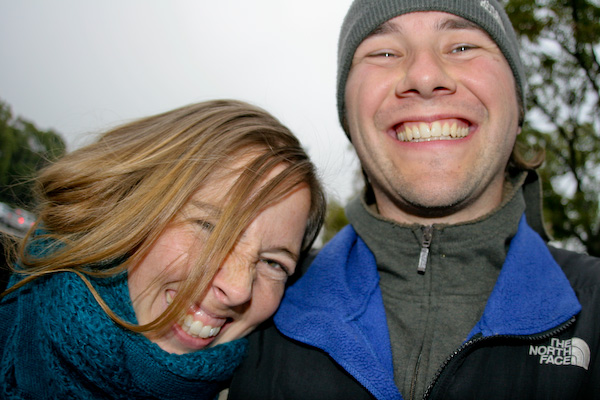 My plans to attack Mt. Fuji while in Japan were altered just a bit when my buddy Ben had to cancel his trip. Instead of attempting to bear the elements and climb up as far as we could with all of the snow…..I opted for taking a picture out of the window of a train traveling at over 150 mph….not quite the same thing….but I got to see it nonetheless.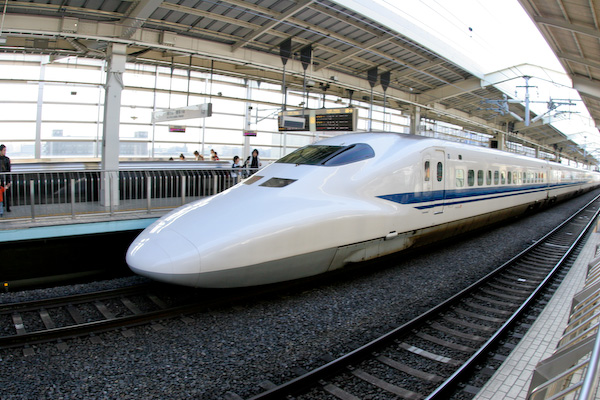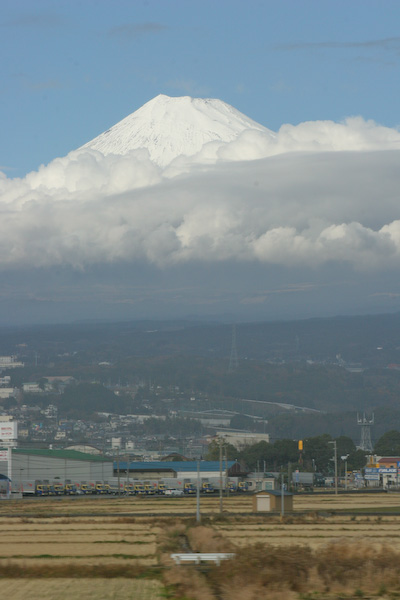 All in all Japan was an amazing and interesting place that I would like to go back to one day. The people are…..well interesting. But in a good way! Things there are just different, but it's not a bad thing at all. After Japan, my trip was supposed to get me to the north island in New Zealand leaving the day after x-mas, but having all of that Christmas cheer jammed down my throat in Tokyo, I felt the urge to change my ticket to the 23rd and high tail it to the south island right away where my friend Maia's couch awaited me. Christmas day was celebrated with about a dozen of her friends who were also away from loved ones and everyone brought over a pot luck Christmas meal and we even had a secret Santa…..so it was all good!
Now I'm off to explore the land that The Lord of the Rings built…..wait, I might have that backwards…..in any case, I'm off to explore and see the sites! I hope everyone is well and as of now my plans have me in NZ for 5 more weeks, South Africa for 2 weeks, then Spain for 2 months. After that Mexico for 2 weeks and back to the states at the end of April. Not sure where I'm going to land yet, but Salt Lake and Denver seem to be elbowing out DC, Chicago, Atlanta and near San Diego. Who knows where I will land, but I can't wait to get there! Hope to see you all soon!